Vilho-the supertracker!
2010-06-01
« Tillbaka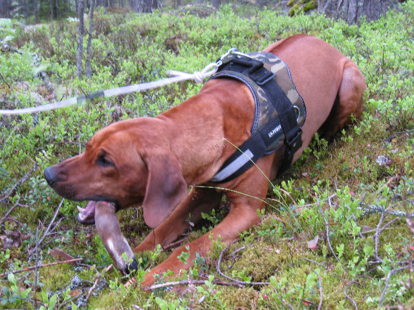 Ghali Grand Cinamon "Vilho" took his very first blood tracking trial today in Heinola. He recived 1st prize and won the open class with 42/50 points!!! Only 2 dogs gained 1st prize in the open class today. The track was about 950 m long and the age was
27 hours. We are sooo proud over team Vilho and Nina!