Great news from Team Luanda!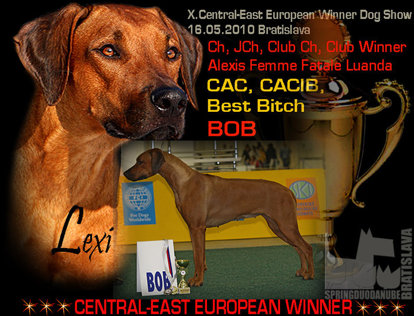 Alexis Femme Fatale "Lexi" took it all !!! At Central-East European CACIB Dog Show Bratislava she won champion class with CC + CACIB, Best Bitch + Best of Breed + title Central-East European Winner! One more CC from champion class and she will be GRAND Champion of Slovakia! Little stunning daughter who follows her mums pawprints in a excellent way!
And stunning Sara- A Crystal Spirit By Luanda finished her adult champion title -Champion of Slovakia. We are so proud over you all!